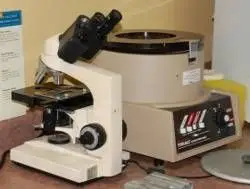 Don't you wish your pet could talk and tell you where they are hurting? We offer blood panels and urinalysis to help determine what might be making your pet uncomfortable. Snap test(feline leukemia and feline aids test), fecal test(stool sample), DTM (funggessy test) are in house laboratory services we offer with results in 10-15 minutes. Further diagnostic tests such as full general/geriatric blood panels, urinalysis and tissue samples are sent to a specialized laboratory off site which produces results that help the veterinarians get a clearer idea of what is going on with your pet.
Our modern technologies and equipments in the laboratories allow the vets to get quick results. This helps your pet get quick medical treatment as soon as the problem has been tested in the vet laboratory and identified.
---
Serving dogs, cats, small animals in Vancouver, Burnaby, New Westminster and Richmond. Book an appointment online or call us 604-433-5500.
---