Getting pets vaccinated is very important to maintain health and safety. Vaccines help protect pets from diseases and infections. Diseases and infections causes pets to be uncomfortable. We suggest bringing your pet regularly for annual vaccinations, physical examinations, and fecal testing to prevent unwanted diseases year round.
Cats, dogs and small animals need regular vaccinations. Some of these are yearly while some may be needed just once in a few years. At Killarney Animal Hospital, we maintain health and vaccination records of your pets in the hospital computers and use it for reference each time your pet is due for its vaccinations. Our vaccine boosters are high quality and proven vaccines that are stored and handled in a professional way. Regular vaccination of your pets is important to maintain its good health and reduction of the risk of contraction of many fatal diseases.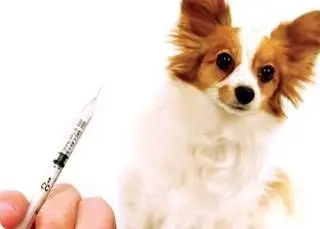 Give us a call and we will be happy to discuss different pet vaccination plans and vaccines for your pet that will meet the best it's vaccination needs: 604 433-5500.