July & August 2011 are Spaying and Neutering Months.
Bring Your Pet to Our Vancouver Animal Hospital For Spaying or Neutering and Get 10% Off!
Vancouver Animal Hospital: Neutering & Spaying Pets Birth Control Surgeries
If you are in Vancouver, BC, there is no better way to get your dog or cat effective birth control than spaying and neutering. At our reliable Vancouver Animal Hospital provides we offer Vancouver dog neutering and Vancouver cat neutering procedures, along with other procedures like dog spaying and cat spaying. These elective surgical procedures are not very major and can be performed without problems if done by qualified vets. There is not a slight chance of fertility after these procedures are completed and your beloved pet will be completely sterile. For a pet to be chosen for this kind of elective surgery they should be at least four months of age as it is recommended by our vets. But at times there might be exceptions and the operation can be performed a little earlier.
Vancouver Cat Spaying & Vancouver Dog Spaying
Birth control is not the only reason why spaying is important. Sometimes a Vancouver dog spaying or Vancouver cat spaying procedure can also be recommended because of a life threatening problem. Spaying, for example, is a recommended procedure that prevents Pyoetra which can happen to any animal as they grow up. For female pets, spaying surgery takes care of problems like mammary cancers. Our vets recommend to get the Vancouver spaying procedure done early. Usually the right time to conduct this procedure is before the first heat cycle of the pet so that the risk of such diseases can be reduced immediately. If a couple of cycles go without the spaying procedure, the dog is at added risk of developing these ailments and after two and a half years have passed, there is no benefit of the treatment whatsoever.
Vancouver dog spaying and Vancouver cat spaying are also tools for behavioural modification and help to calm aggressiveness in pets.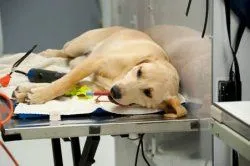 When you select our Vancouver Animal Hospital you will find that it takes barely ten to twenty minutes to perform a spaying procedure because our vet surgeons are extremely qualified. Of course some patient factors can increase or decrease this time and usually the onset of heat cycle of the pet will mean that more time is needed to deal with additional problems; like increased blood supply to reproductive organs will require more care and caution.
Pregnant and overweight pets are also taken care of in the same way they will also need more time for the Vancouver dog spaying or Vancouver cat spaying procedures.

Vancouver Cat Neutering & Vancouver Dog Neutering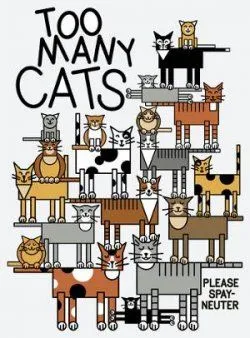 The technical term for neutering a male canine is castration, which involves the surgical removal of the testicles. Dogs neutering in Vancouver is commonly employed for birth control, and for deducing territoriality and aggressiveness in mail dogs and cats. Neutering is also employed in dogs as treatment for medical disorders that are directly influenced by testosterone, namely prostate disease, perineal hernias, and certain tumors. Retained testicles (testicles that have failed to descend into the scrotum) are also candidates for removal, since they have high incidence of becoming cancerous. In general, castration can be safely performed on a dog or cat as early as 6 month of age.
Dog neutering or castration is an effective male canine sterility surgery. It involves the entire removal of testicles and not only does it make the animal sterile but it also takes away a lot of aggression in the pet. Sometimes it can also be used as a solution for medical disorders like testosterone related problems. This includes prostate diseases, tumors and perineal hernias. Sometimes cancer can develop because of retained testicles that have not descended into the scrotum and this is why they need to be removed. If your pet is at six months of age, they are a candidate for castration surgery.
The Vancouver Animal Hospital in Killarney is incredibly safe for the pets and can take care of all kinds of Vancouver neutering and Vancouver spaying procedures along with treatments for other medical disorders and illnesses.
To get more details about Vancouver spaying and Vancouver neutering call 604 433-5500.